Autoweek Magazine subscription - Save up to 75%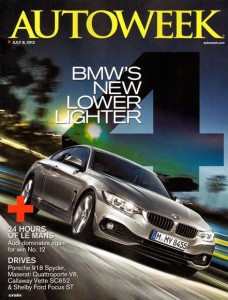 Autoweek is a leading source of news and information about both domestic and imported vehicles.
This biweekly auto magazine focuses on new cars and trucks, offering up in-depth reviews and detailed road tests. Additionally, this publication will keep you informed about the latest happenings and trends in the automotive industry.
First published in 1958, Autoweek Magazine brings 26 issues of jam-packed auto action each year.
Publishing frequency: Bi-weekly
Issues per year: 26
Publisher: Crain Communications Inc.
First published: 1958

↓ Don't miss out on a chance to save up to 75% on a Autoweek Magazine subscription. ↓

include('rand-text.php'); ?> Autoweek Magazine

Looking for another automotive magazine? See our Top 5 List or view all current deals.